Digital solution for Supply Chain Finance
Polaris is a digital platform designed to dynamically and centrally manage Supply Chain Finance's programs.
Polaris changes the paradigm of the relationship between Buyer, suppliers and financial partners to give rise to a community that interacts in a collaborative manner.
Long-term relationships with our customers


By sharing goals and risks, focusing on your challenges and actively participating in your value chain

Continuous innovation and improvement


Investing in R&D to provide our customers with excellent ideas and services to improve the business

Consistently high quality


Respecting high standards of excellence and adopting industry best practices

Full transparency and accountability


By transmitting truthful and complete information to all our stakeholders and the public
6 reasons to choose Polaris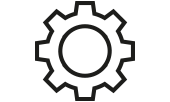 Because it is an innovative and flexible solution, focused on Buyer's objectives and strengthens supplier's financial stability Because it is a solution which expands the size and effectiveness of SCF programs, involving new suppliers and financial partners.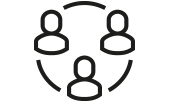 Because it is a solution based on a digital collaboration and integration paradigm that creates sustainability for the entire supply chain. Because it is a made in Italy solution, in a world of solutions made in USA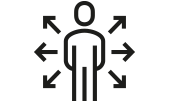 Because the creation of the platform, management, maintenance and implementation over time are handled entirely by us

Because it is a product of TXT Group, since 1989 in the ICT world, a listed company and financially solid.